jmtd →
Jonathan Dowland's Weblog
Below are the five most recent posts in my weblog. You can also see a chronological list of all posts, dating back to 1999.
Today I released version 2.1 of Wad Compiler, a lazy functional programming language and IDE for the construction of Doom maps.
This comes about a year after version 2.0. The most significant change is an adjustment to the line splitting algorithm to fix a long-standing issue when you try to draw a new linedef over the top of an existing one, but in the opposite direction. Now that this bug is fixed, it's much easier to overdraw vertical or horizontal lines without needing an awareness of the direction of the original lines.
The other big changes are in the GUI, which has been cleaned up a fair bit, now had undo/redo support, the initial window size is twice as large, and it now supports internationalisation, with a partial French translation included.
This version is dedicated to the memory of Professor Seymour Papert (1928-2016), co-inventor of the LOGO programming language).
For more information see the release notes and the reference.
Every year since 2010 the Whitley Bay Film Festival has put on a programme of movies in my home town, often with some quirk or gimmick. A few years back we watched "Dawn Of The Dead" in a shopping centre—the last act was interrupted by a fake film-reel break, then a load of zombies emerged from the shops. Sometime after that, we saw "The Graduate" within a Church as part of their annual "Secret Cinema" showing. Other famous stunts (which I personally did not witness) include a screening of Jaws on the beach and John Carpenter's "The Fog" in Whitley Bay Lighthouse.
Massive thanks to Hunter North Recruitment for sponsoring Metropolis https://t.co/mphzHPCQ6O @snattaz pic.twitter.com/S9MNQmeLWZ

— Whitley Film Fest (@wbayfilmfest) August 14, 2016
This year I only went to one showing, Fritz Lang's Metropolis. Two twists this time: it was being shown in The Rendezvous Cafe, an Art-Deco themed building on the sea front; the whole film was accompanied by a live, improvised synthesizer jam by a group of friends and synth/sound enthusiasts who branded themselves "The Mediators" for the evening.
Metropolis live soundtrack preparations at the Rendezvous Cafe. Doors open 19.30 #metropolis pic.twitter.com/AdAqNVdEdx

— Whitley Film Fest (@wbayfilmfest) August 14, 2016
I've been meaning to watch Metropolis for a long time (I've got the Blu-Ray still sat in the shrink-wrap) and it was great to see the newly restored version, but the live synth accompaniment was what really made the night special for me. They used a bunch of equipment, most notably a set of Korg Volcas. The soundtrack varied in style and intensity to suit the scenes, with the various under-city scenes backed by a pumping, industrial-style improvisation which sounded quite excellent.
I've had an interest in playing with synthesisers and making music for years, but haven't put the time in to do it properly. I left newly inspired and energised to finally try to make the time to explore it.
The gig poster
On July 31st a friend and I went to see Maxïmo Park and support at a mini-festival day in Times Square, Newcastle. The key attraction for me to this gig was the top support band, Lush who are back after a nearly 20 year hiatus.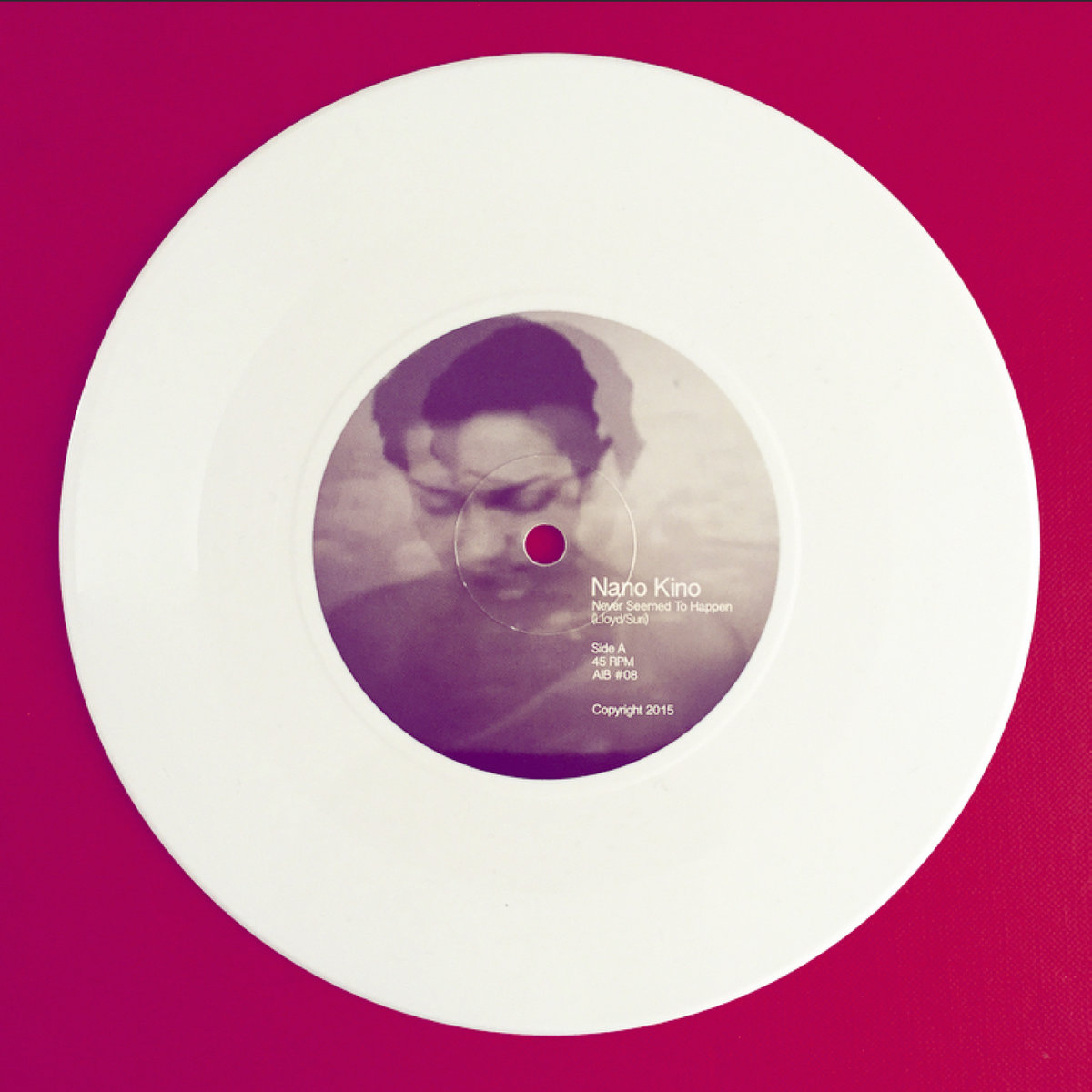 Nano Kino 7"
I first heard of Lush quite recently from the excellent BBC Documentary Girl in a Band: Tales from the Rock 'n' Roll Front Line. They were excellent: the set was quite heavy on material from their more dreampop/shoegaze albums which is to my taste.
Maxïmo 7"s
I also particularly enjoyed Warm Digits, motorik instrumental dance stuff that reminded me of Lemon Jelly mixed with Soulwax, who had two releases very reasonably priced on the merch stand; Nano Kino in the adjacent "Other Rooms", also channelling dreampop/shoegaze; and finally Maxïmo Park themselves. I was there for Lush really but I still really enjoyed the headliners. I've seen them several times but I've lost track of what they've been up to in recent years. Both their earliest material and several newer songs were well received by the home crowd and atmosphere in the enclosed Times Square was excellent.
iPod with rockbox
open iPod with iFlash
It's been four years since I last wrote about music players. In the meantime ⅔ of my Sansa Fuzes broke, and the third does not have great rockbox support. I've also been using a Sansa Clip+ (a leaving present from my last job, thanks again!) and a Sansa Clip Zip. Unfortunately Sandisk's newer Sansa devices (Sport, Jam - the only ones still in production) are not supported by Rockbox.
The Clips have been very reliable and sturdy players, but I have missed the larger display of the Fuze. Since I've been exploring HD audio I've also been interested in something with an A/D converter that can handle it. I also still wish to carry my entire music library around with me, which limits my options.
I decided to try an iPod. The older iPods had a Wolfson-manufacturered ADC which had a good reputation and supported (in headline terms at least) 24/48. The iPod colour (aka "4th gen") and subsequent models have a large colour display. The click-wheel interface is also very nice. Apple have now discontinued the "classic" iPod and their second hand value has greatly increased, but I managed to get an older 5th generation model ("video", with a base capacity of 30G) whilst trading in some unwanted DVDs. The case was scratched to heck but a replacement was readily and cheaply available from auction sites.
Rockbox support in these iPods is pretty good, and you can mod the hardware to support CF or SD cards with kits such as the iFlash kits by Tarkan Akdam, which I picked up, along with a new 128G SD card.
Unfortunately I have found writing to the iPod to be very poor with Rockbox, but it's fine for playback, and booting the iPod in OF or DFU mode is very easy and works reliably.
Whilst Rockbox on the iPod works pretty well, installing it is far harder than on the Sandisk Sansa devices. The difficulty in my case is because rockbox requires a PC-formatted iPod to install, and I had a Mac-formatted one. I couldn't find a way to convert the iPod to PC format using a Mac. I tried doing so on a PC but for some reason the PC wasn't playing ball so I gave up after a few hours. In the end I assembled the filesystem by hand using dd(1) and dumps of partition tables from other people's iPods, via a Linux machine. This was enough to convince iTunes on Mac to restore it's hidden partition and boot software without reverting back to a Mac disklabel format.
For developing complex, real-world Docker images, there are a number of tools that can make life easier.
The first thing to realise is that the Dockerfile format is severely limited. At work, we have eventually outgrown it and it has been replaced with a structured YAML document that is processed into a Dockerfile by a tool called dogen. There are several advantages to this, but I'll point out two: firstly, having data about the image available in a structured format makes automatically deriving technical documentation very easy. Secondly, some of the quirks of Dockerfiles, such as the ADD command respecting the environment's umask, are worked around in the dogen tool.
We have a large suite of integration tests that we run against images to make sure that we haven't introduced regressions during their development. The core of this is the Container Testing Framework, which makes use of the Behave system.
Each command that is run in a Dockerfile generates a new docker image layer. In practice, this can mean a real-world image has a great number of layers underneath it. Docker-dot-com have resisted introducing layer squashing into their tools, but with both hard limits for layers in some of the storage backends, and performance issues for most of the rest, this is a very real issue. Marek Goldmann wrote a squashing tool that we use to control the number of intermediate layers that are introduced by our images.
Finally, even with tools like dogen and ctf, we would like to be able to have more sophisticated tools than shell scripts for configuring images, both at image build time and container run time. We want to do this without introducing extra dependencies inside the images which will not otherwise be used for their operation.
Ansible could be a solution for this, but there are practical issues with relying on it for runtime configuration in our situation. For that reason David Becvarik is designing and implementing Container Configuration Tool, or cct, a framework for performing configuration of containers written in Python.
---
Older posts are available on the all posts page.
---